About the Department
The department of Botany was established in the year 2015 in accordance with the order from the Department of Higher Education, Government of West Bengal. Presently, the department has an intake capacity of 11 students in B.sc Honours under the affiliation of The University of Burdwan.
PO PSO CO-Botany
Webinar Botany
Student's Survey Report
Number of Faculties : 5 (Five)
Intake Capacity : 25 (Twenty-five)
Faculty Directory
Infrastructure
A well equipped laboratory with good instrument facilities like laminar air flow, shaker-incubator, hot air oven, autoclave, refrigerator and microscopes.
Department also posses a well furnished specimen museum and herbarium.
Library has a good collection of books from Indian as well as foreign authors.
Computer facility for students is also available
Compulsory Educational excursion to different ecological habitat is conducted for both Honours and General students.
Development of a medicinal plant garden is under process.
Other activities
The teachers, who have excellent academic records, research experiences & large number of publications, are encouraging the students in both the academic & co-curricular activities. Students also,with great enthusiasm, are taking part in that. They have arranged a departmental seminar, created a periodic wall- magazine named 'ATHOI', played important role till date in different cultural programs like RabindraJayanti, Basantotsab, Freshers Welcome etc.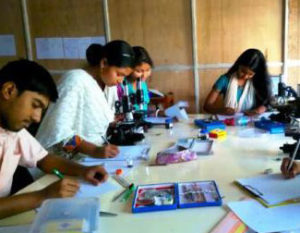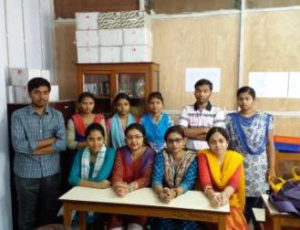 Attainment of PO and CO