About the Department
Department of Psychology in G.G.D.C, Singur was established in the year 2015 consisting of three faculties. The department offers B.A (H) and B.Sc (H) both under the affiliation of the University of Burdwan. The department is consisting of a library. It also comprises of a laboratory. Other than academics the students also take part in co-curricular activities. The department also organised a seminar on 'Mental Health Issues on Adolescents' on 8 th October, 2015 to celebrate 'World Mental Health Day' on 10th October.
Psychology PO
Psychology PSO CO
Seminar Report Psychology
Student's Survey Report
Number of Faculties : 3 (Three)
Intake Capacity : 25 (Twenty-five)
Faculty Directory
Laboratory
The department is comprises of a laboratory.
Project/Dissertation of Department of Psychology
The B.A/B.Sc Undergraduate syllabus of Psychology contains research project/ dissertation in DSE 3. This gives an idea on how to write a problem, hypotheses, collect data, statistically analyze and interpret. It gives an opportunity to the students to contribute to the new domains of knowledge, theories or practices in the discipline of Psychology. The objective is to come up with a new argument and hypothesis, develop it and defend its implication. Students will eventually learn the process of conducting a research work.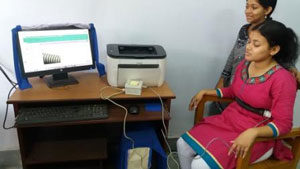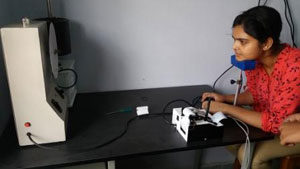 Attainment of PO and CO